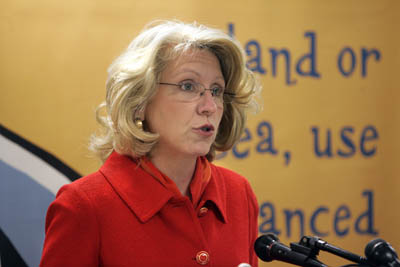 LANSING (WKZO) -- Former Michigan Secretary of State Terri Lynn Land says that she thinks she stands a good chance of taking Senator Carl Levin's seat for the Republican party when Levin retires next year. Land announced this week that she's running, making her the only Republican in the race so far, likely to face Congressman Gary Peters on the Democratic side.
Land says that she thinks the key to winning will be getting out and meeting with the people. She tells us that people will remember the improvements she made while the Secretary of State, and that she intends to bring a Rick Snyder style of economic leadership to Washington.
Land also says bureaucracy and red tape need to be eliminated with government services, like they were when she was the Secretary of State.