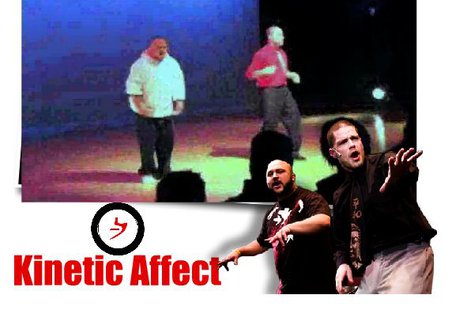 KALAMAZOO (WKZO) -- Kalamazoo based performance artists Kinetic Affect are celebrating their six year anniversary. Kinetic Affect is comprised of two poets -- Kirk Latimer and Gabriel Giron. They do spoken word and other inspirational pieces that often delve into the darker parts of the psyche and a rough past.
Lately, Kinetic Affect's been working to reach out to troubled youths at juvenile facilities and the like, and Giron says it can be rewarding to tell those kids they really do matter. He says, sometimes, that's all they need. Also, Latimer says the angry side of Kinetic Affect seems to resonate and help, telling us that the best way to cope with your past is to face it.
You can find out more about Kinetic Affect, and its upcoming performances, at www.KineticAffect.com .