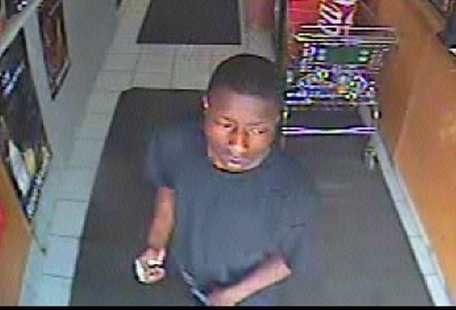 MUSKEGON (WKZO) -- A shopper at a Muskegon Convenience store and her one year old son have survived a harrowing hit and run incident that was just seconds from disaster.
18 year old Arieanna Currier had just purchased groceries at Sam's and was leaving the store with her sister and her infant son in a stroller when the van backed right into them, knocking her to the ground.
The van then moved forward with the stroller hung up in the back bumper and the child still strapped in. Currier gets up and frantically chased the van, which stopped at the street, just long enough for the young mom to free the 1-year-old boy.
She says police told her later the van had been stolen.
They are distributing pictures of the driver taken by surveillance cameras inside the store, hoping someone will identify the man.