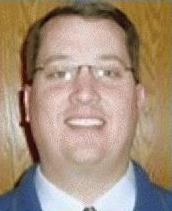 VICKSBURG (WKZO) -- A new charge has been added to the list already faced by former Vicksburg Middle School Principal Greg Tibbetts, who is now claiming insanity drove him to have a sexual relationship with an under-aged male student.
Tibbetts already faces 13 counts for that relationship, and for the alleged discovery of kiddie porn on his school issued I-pad.
Now he has been arraigned on one count of embezzlement after the district found suspicious charges on his school issued credit card. They estimate there was about 15-thousand dollars in inappropriate charges in the year leading up to his arrest.
TV-3 reports he purchased a clock radio with a camera in it, gift cards, groceries and disposable cell phones.