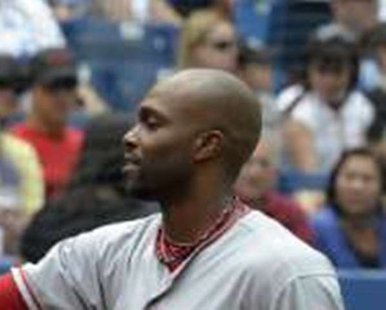 Miguel Cabrera hit another home run and Torii Hunter drove in four runs, but the Tigers comeback attempts came up short as they saw their five game winning streak come to an end in a 9-6 loss to the Cleveland Indians on Sunday afternoon at Progressive Field. Detroit trailed at 6-1 at one point, and came all the way back to tie the game on a Hunter three run home run in the eighth inning, only to lose the game in the bottom eighth when Michael Brantley hit a two run home run.
The Tigers got on the board first on a Miguel Cabrera first inning home run, his 28th of the season, but the Indians struck back to score the game's next six runs. Four of those runs came in the bottom of the first inning and they added solo runs in the fourth and sixth innings. Detroit started their comeback in the seventh inning when they scored two runs to cut the lead to 6-3. Then Hunter hit a three run home run to tie the game in the eighth off Cleveland set-up man Vinnie Pestano.
Detroit had a chance to add more runs in the eighth inning but they left runners at second and third which set the stage for bottom of the eighth inning. After a lead-off walk, Brantley stepped up to hit a two run home run off Al Alburquerque to give Cleveland the lead for good.
Doug Fister's unusual up and down season continued as he allowed six runs in six innings. It is the second straight start where Fister has allowed six runs. He allowed six hits but three of those hits were Indians home runs. It was the first time he has allowed two or more home runs in a game since September 11 of last season.
Detroit will go for the four game series win on Monday with at 7:05.