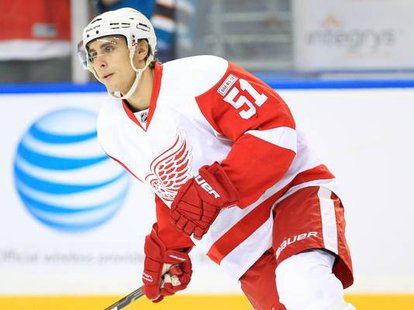 Detroit, MI (WQLR) – Valtteri Filppula scored twice as the Red Wings beat the Dallas Stars 4-1 on Tuesday night.
Henrik Zetterberg added a goal on a two-man advantage during the final minute of the second period, giving the Wings a 2-1 lead. Damien Brunner also found the back of the net for the Red Wings, his third goal of the season. Brunner's goal happened just 23 seconds after Filppula's second goal of the game in the third period.
Pavel Datsyuk assisted on both of Filppula's goals.
After a scoreless first period, Stars' forward Loui Eriksson opened the scoring in the second period for Dallas, giving the Stars an early 1-0 lead.
Jimmy Howard made 25 saves for Detroit.
The Red Wings and Stars played last Tuesday, with Dallas coming away with a 2-1 victory.