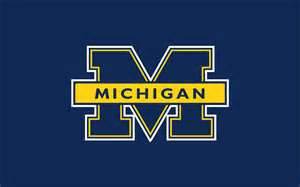 Ann Arbor, MI (WQLR) – With today's release of the Associate Press's college basketball rankings, the Michigan Wolverines have taken over the No. 1 ranking in college basketball. This is the first time since 1993 that Michigan has been atop the polls.
Michigan (19-1) received 51 out of a possible 65 first place votes. The Kansas Jayhawks, the only other team in college basketball with one loss, came in at No. 2 and received 13 first place votes. Kansas does however hold a slight edge over the Wolverines in the USA Today rankings for the top spot.
Behind Michigan and Kansas are Indiana, Florida, and previously top ranked Duke. Michigan State remains at 13.
The Wolverines are back in action on Wednesday at home against Northwestern before battling third ranked Indiana on Saturday night in Bloomington.