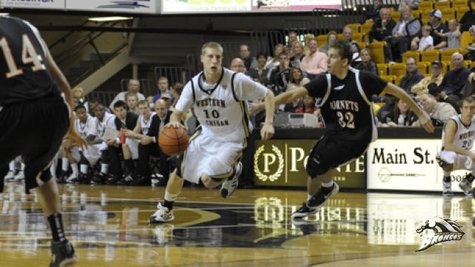 Note: For WMU Men's basketball score updates, text BRONCOS to 80373
MT PLEASANT (WKZO) -- Shayne Whittington had his way with the Chippewa defense, scoring 20 and helping Western Michigan to a 76-59 win over Central Michigan on the road Saturday.
David Brown recorded 13 points, Nate Hutcheson added 12, and Brandon Pokley had 10 in the Broncos fourth straight win over MAC West opponents. Hutcheson was a perfect 4-for-4 from the floor, 2-for-2 from 3-point range, and 2-for-2 from the free throw line. As a team, Western Michigan shot 46% on 23-for-50 from the floor, hit eight 3-pointers, and made 22-of-29 free throws while holding the Chippewas to 29.8% from the floor.
Western Michigan improves to 12-7, 4-2 in MAC play. They stay on the road for a tilt with Miami on Wednesday. The Redhawks fell to Ohio on January 23rd by a 74-62 score. Broadcast time on 96.5 FM WKZO is 6:30 pm.