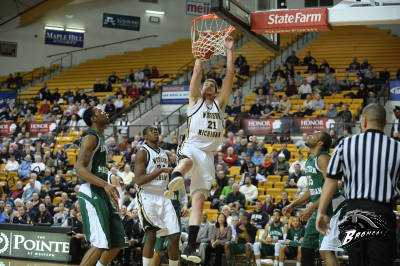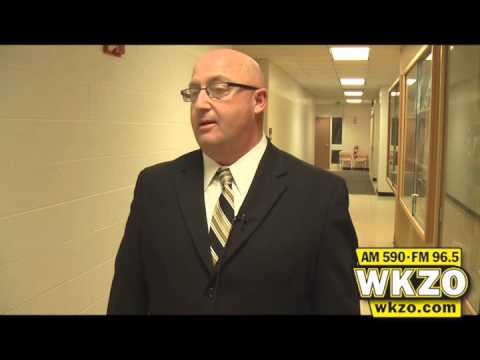 1A1jvNVpQPs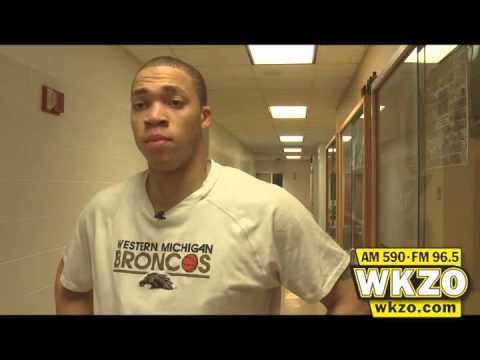 U_OlIvar_Jg
Kalamazoo, MI (WKZO) – Shayne Whittington scored 14 and grabbed seven rebounds as the Broncos defeated the Pacific Tigers 67-62 on Saturday afternoon at University Arena in the final ESPN Bracketbuster game for Western Michigan.
After a decade of the Bracketbuster showcase weekend where mid-major teams facing off against other non-conference mid-majors during the last weekend of February, ESPN has decided that 2013 will be the last Bracketbuster weekend. And for Western Michigan's head basketball coach Steve Hawkins, he is sad to see it go.
"I know ESPN is working to keep the mid-majors showcased this time of the year which is really important for us. I thought it's worked for the most part so I'm sad to see it go," Hawkins said during his post-game press conference.
Darius Paul added 13, including the first five points of the game for the Broncos in his return to the starting lineup after seeing only four minutes in Western's previous game against Northern Illinois.
In a game that saw only six lead changes, the largest lead was only seven and that was for the Broncos at 9-2 with 16:06 left in the first half and 56-49 in the second half. WMU did lead at halftime 33-29 despite being outrebounded 21-9 during the first 20 minutes.
The Broncos maintained a slight lead over the Tigers in the second half and only trailed for a brief moment 46-44 with 11:50 left.
David Brown added 11 off the bench in 24 minutes of play.
Pacific was led by Tony Gill who scored a career high 18 points. Lorenzo McCloud and Sama Taku also finished in double figure for the Tigers with 15 and 10 points, respectively.
Western was able to benefit from a poor shooting performance from the Tigers, who shot only 36.7% from the field.