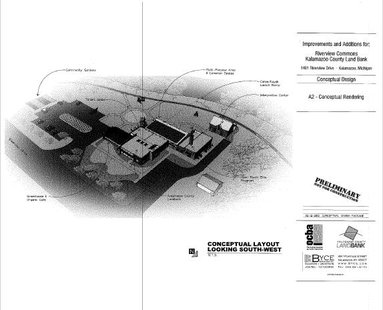 KALAMAZOO (WKZO) -- Kalamazoo County Commissioners have just gotten their first look at a proposal to turn the old Riverside Greenhouse property between Riverview Drive and the Kalamazoo River into a community park and greenhouse project connected to the Kalamazoo River Valley Trail.
The business reverted back to public ownership because of a tax foreclosure.
The Land Bank has plans to use a combination of donated, state and local funding to convert it into a location for public gardens, a greenhouse, an "Organic Café" and a canoe and kayak boat launch.
They will be asking the county board in two weeks to divert $100-thousandfrom another Land Bank fund as matching money.
The property's proximity to the City of Kalamazoo's Wastewater Plant, and the odors it sometimes produces, makes it a tough location for most other kinds of development. .