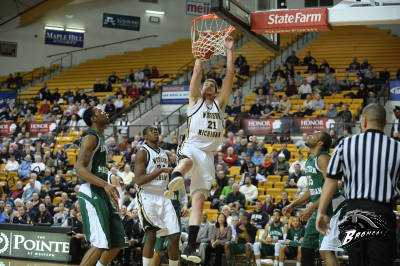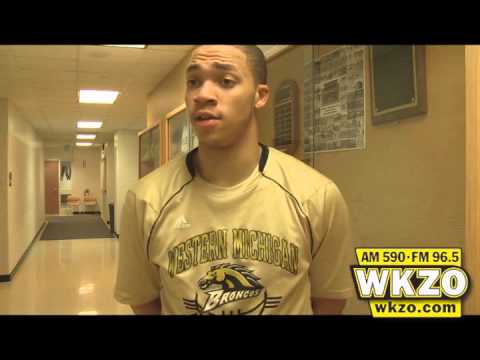 GbvCwD1GStI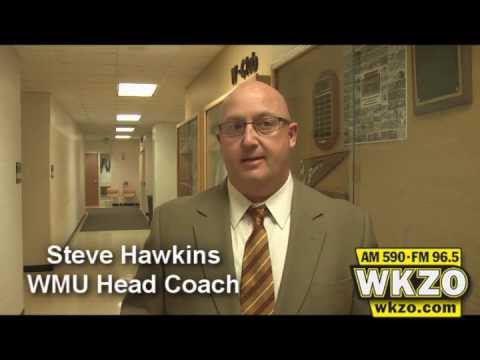 rw3EHArP8S8
Kalamazoo, MI (WKZO) – It wasn't the prettiest of wins on Saturday night for the Broncos, but at the end of the day a wins a win and it still counts the same in the standings.
The Broncos were able to overcome an eight point deficit by holding Northern Illinois scoreless over the final four minutes of the game, to escape with a 66-58 victory over the Huskies on Saturday night to end a two game losing streak. WMU outscored the Huskies 14-0 during that final span without missing a single shot.
Shayne Whittington scored 15 and recorded nine boards to lead the Broncos (16-9, 8-4 MAC). Connar Tava, starting in place of Darius Paul, had a career high 12 points and eight rebounds in 27 minutes. David Brown had 10 off the bench and was once again key in starting the Broncos late rally.
Brown was able to spark the comeback after an impressive 30 seconds of action. After drilling a three pointer, Brown then stole the ball on the Huskies' next possession, and took it in for a breakaway layup trimming the NIU lead to one. Austin Richie then sank a three from the corner to put the Broncos ahead 60-58 with 1:29 left. It was the Broncos first lead of the game since they were up 7-6, four minutes into the game.
The Huskies led at halftime 37-32, backed by 54% shooting from the field. But after halftime they only made 20% of their shots. While the Broncos weren't any better at shooting the rock, connecting only 38.8% of their shots, they were able to make up the difference by making 23 of 29 free throws.
With the win, the Broncos remain atop the MAC West standings. WMU will get a much needed week off before welcoming Pacific to University Arena on Saturday February 23.