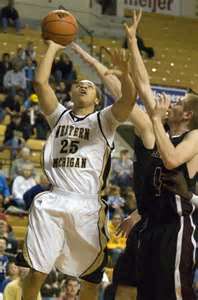 Note: For WMU Men's Basketball score updates, text BRONCOS to 80373
MUNCIE, IN (WQLR) – Western Michigan's seven-game winning streak came to an end Saturday night with a 65-62 loss on the road to Ball State.
The Broncos never led in the game, tying the Cardinals only once at 54 on a pair of David Brown free-throws with 4:02 left in the game. Brown came off the bench to lead Western Michigan with 13 points along with Darius Paul who also scored 13 and added 11 boards. Nate Hutcheson had 12 points, and Shayne Whittington was held to eight points in the loss.
Ball State was led by Jauwan Scaife who scored a career-high 30 points on 9-of-16 from the floor and 3-of-6 from three-point range. Marcus Posley added 15, and Matt Kamieniecki scored 10 in the victory. The Cardinals held Western Michigan to 21-of-48 (43.8%) from the floor on the night while shooting 23-of-45 (51.1%). The Broncos finished 16-of-24 from the free-throw line, and 4-of-16 from three-point range.
Western Michigan (15-8, 7-3 MAC) travels to Bowling Green on Wednesday. Broadcast time on 96.5 FM WKZO is 6:30 pm.