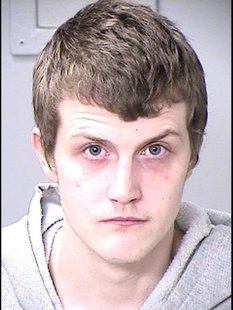 KALAMAZOO (WKZO) -- The violent death of a 13-day-old infant in Kalamazoo may have been preventable, and has led to changes in how the Kalamazoo County Department of Human Services weighs the risks that newborns face when they leave the hospital.
Glenn Ross Jr. was killed by his father, who is now serving at least 25 years. Family members suspected that Glenn Ross Sr., who suffered from ADHD and is bipolar, simply was not a fit father, and could not cope with raising an infant.
The case worker who met with the parents before they took the baby home is no longer working for the Department of Human Services. Case workers are now subject to more training and are required to report any threat to a newborn to supervisors within 72-hours.