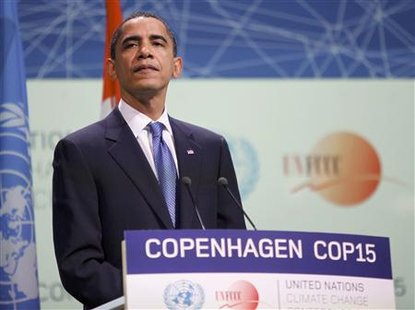 I'm not ready yet to jump on the "global warming" bandwagon - - but I also find it hard to ignore what some are calling "climate change". Perhaps to some, they're the same thing, but that's just not so. Global is global - - enough said. Climate for this purpose, anyway, concerns a lot less geography. As we experienced in late January and early this month, those several days of snowfall and cold temperatures, about all we heard about was highway crashes and ski slope celebrations. I kept waiting for - - expecting - - the broadcast weather folks who seem always anxious to show us how much they know about the various ramifications of meteorological phenomena, to tell us about the water equivalent of the fallen snow, and how much that might mean to rivers and lakes, especially The Big Lake, if we should wind up in March, having experienced a more normal winter snowfall, and the melting begins. Nothing so far, that I've heard.
On the other hand, a National Association of Farm Broadcasting source reports that heavy rains early this month, produced enough flow to make a Mississippi difference - - as in Mississippi River, that great shipping channel through the nation's heartland. We're quoting Matt Zimmerman here, who is Vice President and General Manager of Midwest Grain and Barge company. He says that rain was more widespread than had been expected, and thus delivered more moisture than expected. According to the National Weather Service the water level at St. Louis rose nearly two feet in the week following the rain, thus bringing the river to its highest level in almost a month. That development is so very, very important because Mississippi barge traffic has been severely restricted because of the dearth of precipitation. That, of course, resulted from widespread and long-lived drought of the past couple of years -- longer in some places. That is also how I read "climate change". We around here are not experiencing climate norms for the past couple of years at least. Last winter, for example, hardly any snow; this year, so far, not a heck of a lot of snow. This past summer showed us around here, a whole lot more super hot days, and super dryness too. That also fits in with "climate change".
According to the latest seasonal forecast from the National Weather Service Climate Prediction Center (notice they don't call it Global Warming Center) calls for a somewhat warmer than normal late winter/early spring for us, and continued dry and warm right on through May in the Western half of the Midwest
Also, I'd be interested to hear whether the snowfall we have received, was sufficient to protect the winter wheat crop from those several very cold nights, when the abandoned dog dish froze right to the bottom.
Karl Guenther is a retired farm broadcaster at WKZO and can be reached atkhguenther@charter.net. He is a member of Michigan Farm Bureau and an emeritus member of the National Association of Farm Broadcasting.