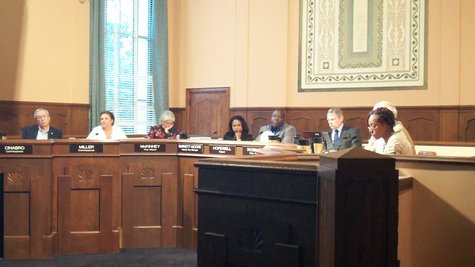 KALAMAZOO (WKZO) -- Kalamazoo City Commissioners will begin their regular meeting early Monday so they can interview the three executive headhunting firms bidding on their search for a new City Manager. Current City Manager Ken Collard has announced he will be taking advantage of the city's early retirement plan later this year.
The three firms, from Texas, Florida, and California will either be sending representatives or be interviewed via Skype. Such openings can attract dozens of candidates and a search firm can weed out the candidates who don't match up with the list of attributes a community is looking for, doing so quickly and discreetly.
Picking the right firm is just the start of the process. The interviews begin at 4 p.m. at City Hall.