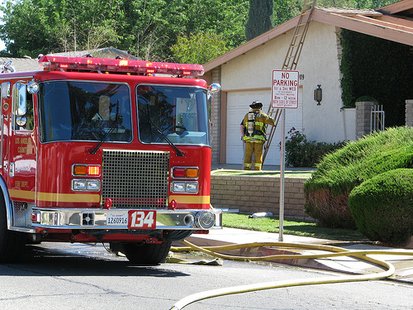 KALAMAZOO (WKZO) -- The Red Cross is working around west Michigan to find shelters for those left homeless by a rash of recent apartment fires. Red Cross leaders have told MLive that they'll take all the help they can get as they try to find places to stay for the victims of four separate apartment fires that have occurred in recent weeks.
The fires include the Gateway Village apartments in Sturgis, where units burned on December 22nd, the Cloisters in Kalamazoo, where there was a fire on the 12th, a building in Otsego that burned on the eleventh, and the Holiday Hotel in Portage that caught fire on the 12th.
Some of the families displaced by those fires have been staying in motels, and others at shelters set up by the Red Cross. The organization mostly needs money to help the victims buy clothing and food. You can make a donation at the Red Cross office in Kalamazoo at 5604 Venture Court.