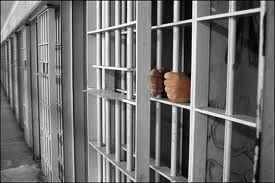 LANSING (WKZO) -- It could be a long time before teen murderers in Michigan ever see Christmas with their families again, perhaps never if Attorney General Bill Schuette gets his way.
He has successfully petitioned the 6th Circuit Court of Appeals to grant a stay, halting orders by a lower court judge to hold parole hearings for about 360 state inmates who were juveniles when they were given life without parole for murder.
Schuette calls it a Christmas gift to the hundreds of families of murder victims who have been traumatized by the chance that those killers could be released.
The U.S. Supreme Court has ruled that sentencing a teen to life without parole is cruel and unusual punishment but has not yet ruled whether it should be applied retroactively.
Until they do, it will apparently be fought out in the lower courts.
The stay doesn't necessarily mean they agree with Schuette, just that they feel he should get to make a case to decide if the Supreme Court ruling applies.