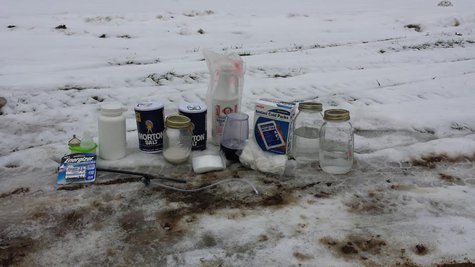 BANGOR (WKZO) -- Two suspects could face drug charges in Bangor. Acting on a tip, Van Buren County Sheriff's deputies went to a home in the 65000-block of County Road 372 around 3 p.m. Thursday.
A 27-year-old man was seen leaving the residence and he was stopped for a traffic violation a short distance from the home. Informing the man that they had a search warrant, he told them a 26-year-old woman was still in the residence, and when deputies spoke with her she was found to have a misdemeanor warrant out for her arrest for which she posted bond on site.
A search of the residence turned up meth and marijuana, an active meth lab in a bedroom, lab components to make more meth, and a large quantity of prescription drugs that did not rightfully belong to either suspect. The two were not arrested, but the case been handed over to the Van Buren County prosecutor's office for review.