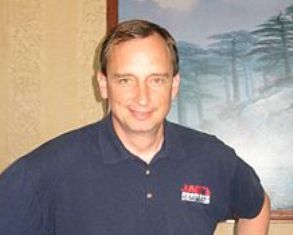 KALAMAZOO (WKZO) -- Former State Representative Jack Hoogendyk has spoken out in support of Michigan Republican National Committeeman Dave Agema. Agema's been under fire for comments he made recently at a Republican party meeting in Berrien County. While speaking there, he made disparaging remarks about gays that got him some national attention and a condemnation from Michigan Governor Rick Sndyer and Congressman Fred Upton.
Now, conservative former state lawmaker Jack Hoogendyk's written an email saying he applauds Agema for having the courage to say what he said. MLive reports that the words were in a message sent to followers of Hoogendyk's Core Principles email list.
In the email, Hoogendyk also blasted other Republicans who are keeping up the pressure for politically correct discourse, and called Equality Michigan, a gay rights organization, a hate group. He also called Dave Agema a "prophet."