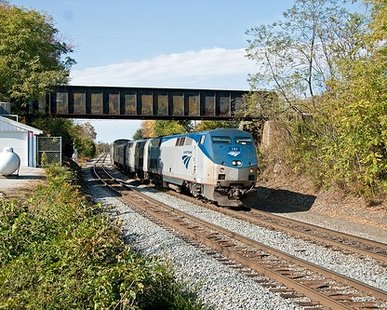 KALAMAZOO (WKZO) -- To help more riders get home to family this Christmas season, Amtrak will be expanding services on the Wolverine line. Amtrak spokesperson Marc Magliari says that the line between Ann Arbor and Chicago will have two additional trains running daily to accommodate all of the holiday travelers. They'll be in place on the 26th and 27th, and the 29th and 31st. Also, there will be additional trains on January first and third.
Magliari says that, this Christmas season, Amtrak can save you the anxiety of driving on the highways if you're headed to Chicago. He notes that riding on a train means no tolls, no truck traffic, no worrying about snowy roads, and a nice view.
Magliari advises riders to buy their tickets as far in advance as possible. The extra trains were added at the encouragement of the Michigan Department of Transportation. You can find Amtrak schedules by following this link.