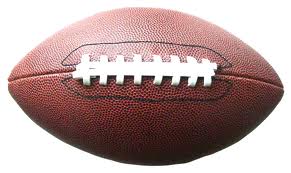 The football season came to an end this past weekend and now the All-State selections have been announced. Five area players were named all state.
In Division 1-2 two Portage stars made the list.
Portage Northern's Austin Labus was named as a lineman and Portage Central's Mickey Losey was named as a defensive back. Labus is an offensive lineman for the Huskies and is currently committed to play his college football next year at Bowling Green. Losey was doing most of his damage on the defensive side of the ball for much of the season as their top defensive back. Still that wasn't all he did. Losey also made headlines in the playoffs as a back-up QB who came in to lead the offense in the regional and semi-final when starting QB Ryan Mergener was injured. He also served as the kicker and a Wide Receiver for the Mustangs this season.
Mendon Lineman Logan Slaughter, Climax-Scott's Specialist Sam Eshuis and Lawton Kicker Brendan Wimes were named All State in Division 7-8
Mendon Logan Slaughter made the all-state team as a Lineman. The Junior was a standout on the offensive line for the Hornets and is currently committed to play at WMU as a part of their 2015 class. Climax-Scott's Sam Eshuis was named as a specialist. He was a do everything back for the Panthers this season. He lead them in rushing yards with over 1,100 yards and also led them in receiving with over 300 yards. He totaled over 20 TDs this season. The last area player named was Lawton's Brendan Wimes who was named as a Kicker. In a day when Kickers are hard to find, Wimes was a huge threat for the Blue Devils. He made his headlines when he kicked a 52 yard field goal earlier this season.
This is a link to view the complete list http://highschoolsports.mlive.com/news/article/744633183774840080/2013-associated-press-all-state-high-school-football-selections-for-michigan/