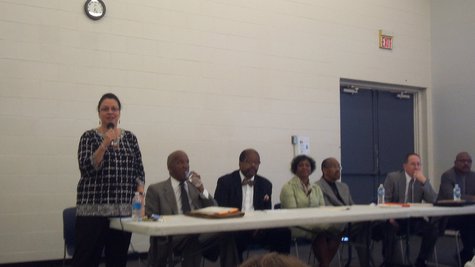 KALAMAZOO (WKZO) -- A large crowd turned out for a town hall meeting at the Douglass Community Association to talk about the future direction of the facility and to pledge themselves to its survival.
That future has been put in jeopardy by the United Way's decision to pull funding from the organization.
Last night Executive Director Sherry Thomas-Cloud said the purpose of the meeting was in part to find a way to keep the doors open, for the kids.
Kalamazoo School Supt. Michael Rice also spoke to boost support, and to say that the community's children are underserved as it is. Without the Douglass Community Association, it would be much worse. .
Others said that "The Douglass" has kept gangs from getting a foothold in the community, and if it locks its doors, gangs could fill the void.
A fundraising campaign has been launched. Volunteers are being requested to stop by Saturday to help paint, and clean and landscape the facility on Patterson.