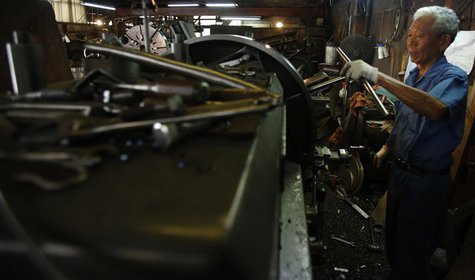 TOKYO (Reuters) - Japan's Chief Cabinet Secretary Yoshihide Suga said on Thursday there is no truth to a report that Prime Minister Shinzo Abe instructed ministers to consider cutting the country's corporate tax rate.
The issue will be decided after taking into account various views from the business sector, Suga told a regular news conference.
Citing government sources, the Nikkei newspaper reported on Tuesday that Abe could consider lowering the corporate tax rate to foster an economic recovery.
(Reporting by Leika Kihara; Editing by Shinichi Saoshiro)