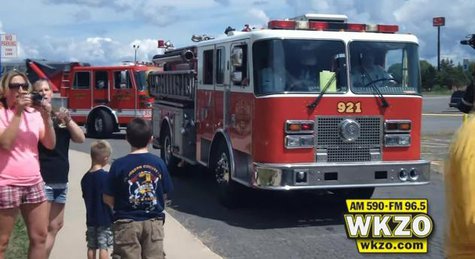 TEXAS TOWNSHIP (WKZO) -- It's Great Lakes Burn Camp time at Camp Pretty Lake. Young burn survivors aged 6 to 17 from all over the region are headed to Texas Township for a week of summer fun.
They will meet at Wings Stadium, pile into a line of fire trucks and roar down the road in a parade with hundreds of cyclists on Harley's riding escort, with sirens blaring and lights flashing all the way out to the camp.
The parade will make the run down Centre Avenue Sometime between 1 and 2 this afternoon.
Firefighters have been holding fundraisers all year to raise the money to bring young burn victims to the special summer camp.