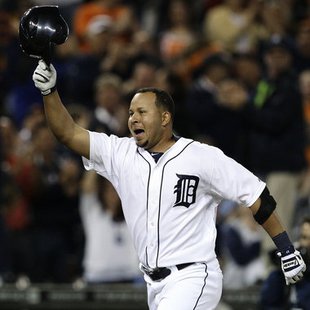 Detroit Tigers shortstop Jhonny Peralta will accept a 50 game suspension from Major League Baseball for his role in the Biogenesis performance-enhancing drug scandal, per @Ken_Rosenthal
The Tigers have 53 games left and Peralta would be eligible to return to the Tigers during the playoffs this fall.
Peralta is hitting .305 with 11 home runs and 54 RBIs and was an All-Star this season.
The Texas Rangers Nelson Cruz, and San Diego Pardres Everth Cabrera were among 11 others who have accepted 50 game suspensions. Alex Rodriguez has not accepted any suspension.