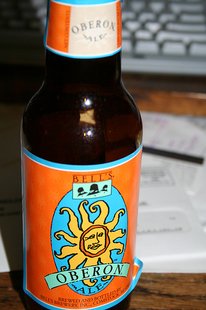 KALAMAZOO (WKZO) -- Kalamazoo will be in the final balloting this year for Beer City U.S.A. but it will have tougher competition than it had in the past week.
There were only two cities from the "final primary", as they called it, that got enough votes to make the finals...Ann Arbor with over 700 and Kalamazoo with over 2,000.
The voting for the final winner, Sponsored by the Examiner, will be held between May 6th and 10th.Kalamazoo will be up against big cities like Chicago, Philadelphia and Tampa, and traditional beer towns like Milwaukee and St. Louis. Also on the list, last year's winner, Grand Rapids. There will be about 20 cities on the final list and almost all of them are bigger than Kalamazoo.
The list for the finals.Asheville, NC; Bend, OR; Chicago, IL; Cleveland, OH;Denver, CO; Durango, CO; Fort Collins, CO; Grand Rapids, MI; Madison, WI;Milwaukee, WI; Missoula, MT;Philadelphia, PA; Phoenix-Tempe-Scottsdale, AZ; Portland, OR; Raleigh, NC;San Diego, CA; St. Louis, MO; Tampa, FL.Ann Arbor and Kalamazoo are expected to be added to this list after this week's "primary balloting".