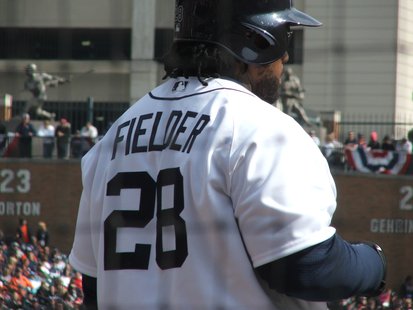 Oakland, CA (WKZO) – Josh Donaldson hit his first career walk-off home run for the Athletics as they defeated the Tigers 4-3 in 12 innings. The A's have now won nine games in a row.
Prince Fielder hit a three run homer in the third inning, his third of the year, off A's starter Bartolo Colon. Prince was a triple away from the cycle as he finished with four hits and is 13-24 during his seven game hitting streak.
Max Scherzer had 11 strikeouts in six innings of work allowing two earned runs.
Brayan Villarreal allowed the homerun to Donaldson and has given up nine earned runs in 1 2/3 innings this season.
Justin Verlander and Brett Anderson get the start in game two of the three game series. First pitch is set for 4:05pm on 590 WKZO