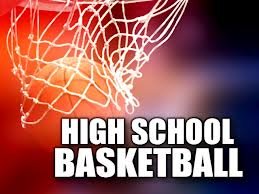 Bishop Robinson has finally made his college choice and he has decided to stay at home, accepting a preferred walk-on opportunity with Western Michigan University. Robinson is the most decorated basketball player to come out of Loy Norrix and did have offers to play at several Division two schools, and last year turned down offers to other Division one schools. Now he has made his choice to take his chances and play for the hometown team.
Robinson was the Knights' all-time leading scorer racking up 1,395 points in his high school career. He has also twice been voted Class A All State. Robinson was also the area's leading scorer this past season. He will join a Broncos' roster that already has several area players on their team such as Lawrence's Shane Wittington, Otsego's Derek Klein and Kalamazoo Central's Von Washington III who also accepted a preferred walk-on opportunity last season.
He joins a long line of former area basketball players who recently have gone on to play division one basketball. Along with Wittington, Klein and Washington, K-Central's Doug Anderson just finished up his college career at the University of Detroit where he made headlines with his spectacular dunks this past season, and went on to win the college dunk contest last week. Fellow Kalamazoo Central graduate, Devin Oliver, just finished up his junior year at Dayton while former Giant T.J. Buchanan just finished his sophomore campaign with Rhode Island.