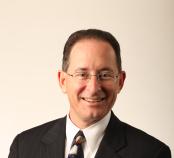 KALAMAZOO (WKZO) -- The Kalamazoo School board has given Supt. Dr. Michael Rice high marks for his performance for the past year.
After an extended closed session last night, they emerged and Board President Patti Scholler-Barber read a glowing statement praising Dr. Rice for his leadership skills, his strong fiscal responsibility and his contributions to the community. She says compensation and contract extensions follow automatically after a positive evaluation.
Currently Dr. Rice makes nearly 215-thousand a year base pay. He is the highest paid superintendent in the state and board members say he earns it and deserves it.