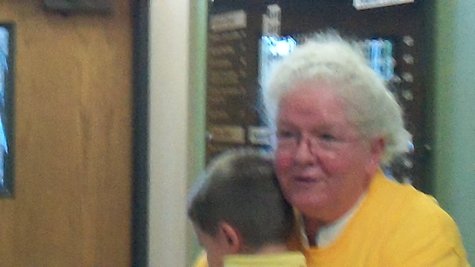 KALAMAZOO (WKZO) -- Judy Sarkozy says she has secured the loan she needs to green light the reconstruction of her popular downtown bakery.
She says the 270-thousand dollar line of credit has been put together by the Keystone Bank, the City of Kalamazoo and the Small Business Administration. She says that funding, combined with insurance money, donations generated by the "Raising Dough" campaign and an investment from the partners at Columbia Plaza gives her enough to begin remodeling their new location in preparation for the installation of the ovens.
She says she is now shooting for a mid-summer grand opening at the 4000 foot facility in the Columbia Plaza.
She says this is what they have been working towards since the old bakery burned down early last year.
The news release says Sarkozy and her team have all become part owners in the newly formed Sarkozy Bakery LLC, "assuring that this Kalamazoo institution will remain true to the bread and true to our community for many years to come".
"I can't wait to be back in whites and working again. It has been a difficult year" said Nate Haroldson, one of the new owners. The other new owners, Courtney Davis, Chris VanDenBerg and Mike Root are also excited and preparing to get back to work at the bakery and their expanded responsibilities.