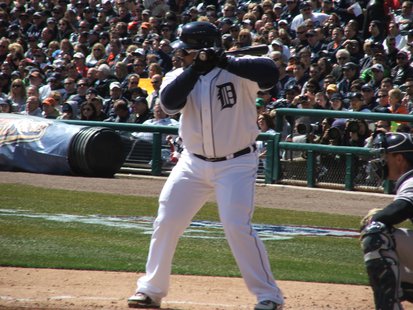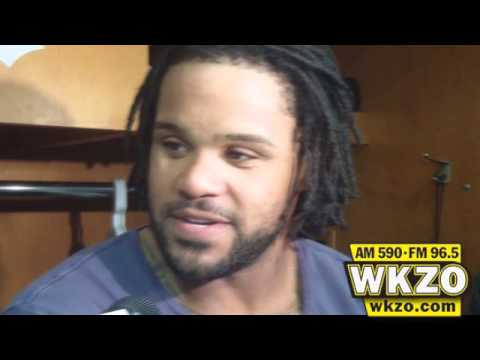 M9pfEeRzzrY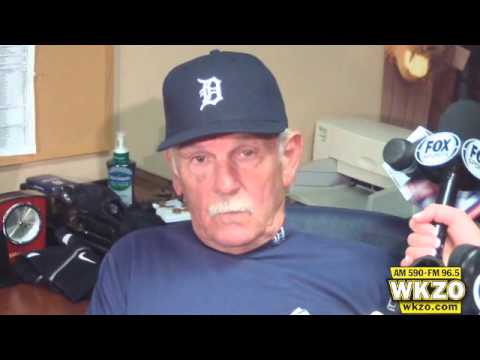 DKmZ5P9jdXU
Note: For Detroit Tigers score updates, text SCORES to 80373
DETROIT, MI (WKZO) – The Tigers left Minnesota with questions on offense and in the bullpen. Both of those questions were answered in a big way in Friday's home opener as they blasted the Yankees 8-3 in front of 45,051 at Comerica Park.
View photos from Opening Day here.
Prince Fielder crushed a pair of homeruns, a three-run shot in the fifth and a two-run homer in the seventh breaking open what had been a back and forth game. Doug Fister allowed three runs on six hits while fanning two over five innings in his first regular season start. Ivan Nova gave up four runs on five hits while striking out five in 4.2 innings in the loss for New York.
The Tigers held a 2-0 lead into the fifth inning when New York scored on a wild pitch and then took the lead on a Kevin Youkilis 2-run long ball over the left center-field fence.
Fielder answered in the bottom of the fifth, lifting an 0-1 fastball just over the right field fence off of Boone Logan putting Detroit back on top. Alex Avila joined the party in the sixth inning, crushing a 0-1 fastball out to right field off of Shawn Kelley to pad the lead.
Prince wasn't done though, powering a no-doubt 2-run long ball out to right field in the seventh inning to seal their eighth Opening Day win in 14 games at Comerica Park.
The Yankees' bullpen was roughed up for four earned runs on three home runs by the Tiger bats, sending three pitchers out in relief. Drew Smyly struck out five in four innings of relief to collect his first career save.
The Tigers and Yankees will play two more times in Detroit before the Tigers host Toronto. Game 2 of the series is Saturday afternoon. First pitch on AM 590 WKZO is 4:05. Max Scherzer is set to face David Phelps.
Game Notes:
- 45,051 is the largest Opening Day crowd in Comerica Park's 14-year history, and the second-largest attendance for any regular season game at the park
- The win today lifts the Tiger's Opening Day record to 8-6 at Comerica Park
- Prince Fielder's two homeruns mark his 25th career multi-homerun game and his third with the Tigers. He joins Dmitri Young and Kirk Gibson as the only three Tigers since 1916 to finish with at least two homeruns and five RBI in a home opener
- Drew Smyly collected his first career save today striking out five batters in four innings of work. He is the first Tigers pitcher to collect a save in four-or-more innings since Esteban Yan on May 14, 2004 versus Texas.
-Yankees shortstop Eduardo Nunez left today's game in the fourth inning after being hit by a pitch on his right bicep. He suffered a deep bruise on the right bicep and precautionary x-rays were negative.
- Brennan Boesch went 1-for-3 in his return to Comerica Park in a Yankees uniform.