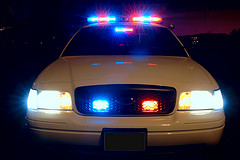 HASTINGS (WKZO) -- Police in Hastings are continuing to investigate the discovery of identification and business cards from the World Trade Center in a tobacco shop.
Investigators believe the items were taken after the 9-11 attacks in 2001 in New York and may have been marketed online for sale. None of the ID's belong to any of the victims of the terrorist attack and were found by the new owner of the business.
Hastings Police Chief Jerry Sarver says that his department considers the items stolen property and they will not be released until ownership is determined.