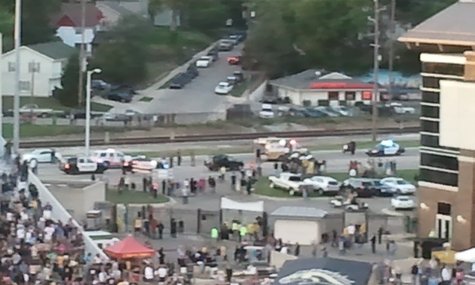 KALAMAZOO (WKZO) – A 24-year-old is has been hospitalized with severe head injuries after he was struck leaving Waldo Stadium during the first half of the football game last evening.
Accident reconstructionists say it appears that the man ran out in front of a Jeep Grand Cherokee traveling eastbound on Stadium Drive at approximately 7:45 and was run over. It was Communiversity Night at the stadium, the big University sponsored tailgate party.
The victim is in critical condition at Bronson Methodist Hospital.
The 28-year-old driver of the Jeep was determined to be driving under the influence and was arrested and booked at the County Jail. He was initially charged with Driving under the Influence causing serious injury, but that charge may be reduced if its determined that the victim ran out into traffic.
The eastbound lanes were restricted for two hours, but reopened before the end of the football game.
The driver and his three passengers were not injured.