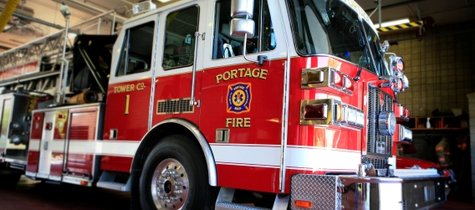 PORTAGE (WKZO) -- The city of Portage's Department of Public Safety has determined that its calls for fire and medical emergencies may not align efficiently with the equipment they have on call, or the placement of their fire stations.
A study of the actual calls for service found that only 3% are for fires, and that 66% are for medical emergencies, and the vast majority of them are made during the daylight hours, and usually from Station 1 or 2, on Shaver and Oakland.
For the next 6 months they plan to station and dispatch SUVs from Stations 1 & 2, that are equipped with emergency rescue and medical response equipment to those calls, instead of putting wear and tear on their fire trucks. They also plan to shift manpower from Station #3 on Sprinkle, during the day to help staff the vehicles.
Chief Richard White says they will crunch the numbers after 6 months and evaluate the results.