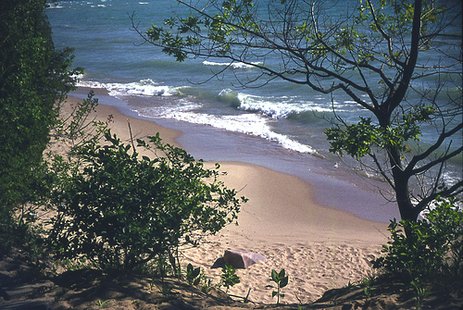 KALAMAZOO (WKZO) -- Low lake levels in the Great Lakes have not yet broken any records, but the U.S. Army Corps of Engineers in Detroit is watching the situation closely.
Lakes Michigan and Huron are of particular concern, with levels that have been lowering thanks to the last couple of relatively mild winters.
"The water that's contained in the snowpack is really the largest driver to get the lakes rising in the springtime," according to Keith Kompoltowicz, chief of watershed hydrology with the Corps.
A wet October has helped, but it is not likely to be enough.
"If we get a winter with a lot of snow and very cold temperatures followed by a spring of 2013 with heavy rainfall, we may be able to get the lakes rising," Kompoltowicz told WKZO.
Lakes Huron and Michigan are within inches of reaching 50-year lows.
Hear the whole Kompoltowicz interview from The Lori Moore Show by clicking here.