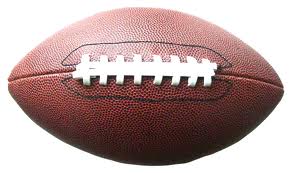 Portage Central may have lost the first meeting, but they won the most important meeting, beating their rivals Portage Northern 21-17 on Friday night at McCamley Field in Portage. Portage Central now moves on to the second round of the playoffs and will face Mattawan in the district final.
The Mustangs may not have played their best football in the first half turning the ball over twice which led to two Huskies scores. They were outscored 14-0 in the second quarter, and they trailed 14-6 at the half. They mounted a surge in the second half by their strong running game. Jacob Allen and DeJuan James led the way on a night where they racked up 333 yards rushing, with 208 of that coming in the second half. Allen ended the night with 157 yards and James had 137.
Trailing 14-6, Central tied the game on a Brad Webber three yard scamper and a James two point conversion. Northern got the ball back on the very next possession, and drove down to the five on a 37 yard pass from Jon Pincus to Joe Livingston. The Huskies were only backed up from there though, and following an intentional grounding call, they looked to Livingston who kicked a 42 yard field goal on the last play of the third quarter to give Northern the lead back.
The score held that way until 4:55 left in the game, when the Mustangs would drive for the game winning score. The drive included several big plays. Facing a fourth and seven quarterback Ryan Mergener hooked up with tight end Matt Capasso for an 11 yard gain. That was followed up by a 45 yard run by James that got them down to the ten yard line. It was James again who would get the honors plunging into the end zone from four yards out with only 59 seconds left to produce the game's final score.
Central's offense did well, but they also were shooting themselves in the foot throughout the game racking up 10 penalties for 107 yards. Northern wasn't helping themselves much either getting eight penalties for 70 yards. Central's defense was also able to hold down the Huskies offense. After allowing 43 points in their first meeting, the defense held down Northern to just 255 total yards. Northern ends their season with a 7-3 record.
1st Quarter
PC – Ryan Mergener 53 yard pass to Jacob Allen (Kick no good) 6-0
2nd Quarter
PN Jackson 3 yard run (Livingston Kick) 7-6
PN – Pincus 9 yard run (Livingston Kick) 14-6
3rd Quarter
PC – Webber 3 yard run (James Run) 14-14
PN – Livingston 42 yard Field Goal 17-14
4th Quarter
PC – James 4 yard run (Losey Kick) 21-17