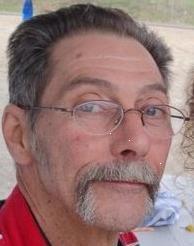 CASSOPOLIS (WKZO) -- They thought it looked like a hate crime. The family knew that 59-year-old Edward Hensley was subject to mood swings and had problems with alcohol.
He moved in with his sister, Martha Sexton, in her Masson Township home in June. A week and a half later they found her body in the Cass County house.
She had been stabbed 11-times.
They found him not long after in Elkhart, Indiana and he was taken into custody and charged with open murder.
His attorney asked for a psychiatric exam because Hensley had claimed he was being controlled by a microchip in his head, and that religious officials were trying to kill him. He also claimed his sister had been replaced by someone else.
The judge has determined that Hensley is incompetent to be tried, but there is a chance with treatment, that he could become competent. He ordered that he be lodged at the Center for Forensic Psychiatry in Ypsilanti until such time as he is competent to aid in his own defense. He set a hearing for next year to check his progress.