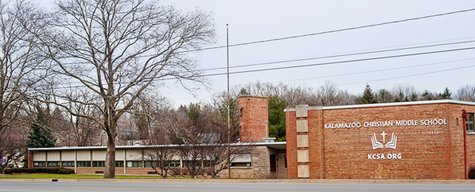 KALAMAZOO (WZKO) -- The Kalamazoo Public schools has purchased Kalamazoo Christian Middle School on South Westnedge, and plans to fill it one day with its own students. It will stay in the Christian School System for this year, while they are still planning their own new middle school building in Oshtemo.
KPS Finance Director Gary Start says Kalamazoo is one of the fastest growing districts in the state and they need to be planning for growth.
He says at 1.3 million, it's a relative bargain. A new building would cost $5-million or more. Next year they plan to use it as the temporary home of the Washington Writers Academy, when that elementary is being rebuilt, but eventually it could become a new Elementary filled with future Promise Scholars.