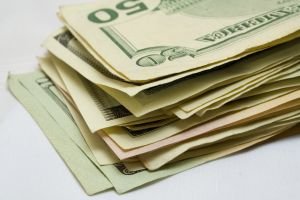 LANSING (WKZO) -- The old saying "the rich get richer and the poor get poorer" is accurate, according to a new survey from the Center on Budget and Policy Priorities and the Economic Policy Institute.
Judy Putnam with the Michigan League for Public Policy tells WKZO it is not good, but it could be worse.
"The glimmer of good news is that we're kind of in the middle," she said. "There are a lot of other states with a bigger gap."
The report, called "Pulling Apart: A State-by-State Analysis of Income Trends," shows household incomes fell or stagnated across the board between the late 1990s and the mid-2000s. The bottom fifth of households lost more than 10 percent of income while the top fifth lost just over 3 percent, according to a Michigan League for Public Policy analysis.
"This really reflects the fallout of losing so many good paying manufacturing jobs in Michigan," Putnam said. "We have a large number of jobs that are low-paying in the service industry."
The League also pointed to statistics showing the richest fifth of Michigan households grew income by nearly 50 percent from the late 1970s to the mid-2000s, while incomes for the poorest fifth dropped 4 percent in that time.
Putnam said they want to see several things happen to try and close the gap.
"We need to index the state's minimum wage law to inflation," she said. "We also need to restore our unemployment benefits - we were the first state to cut the traditional period from 26 weeks to 20."
The League also is pushing for a review of Michigan's Earned Income Tax Credit.
Hear the whole Putnam interview from The Lori Moore Show by clicking here.