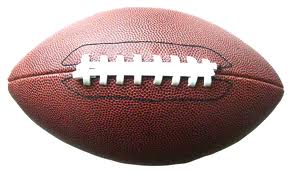 Division 2:
Caledonia (8-3) @ Mattawan (10-1) Friday 7:00
Mattawan has rolled over their competition in their first two games winning two lopsided games and putting up over 100 points. They beat Battle Creek Lakeview 66-28 and Portage Central 42-21. The biggest issue has been their defense which has been the benefit of a working with big leads, but has still given up 49 points in the two games. Trevor Sweeney has been the top running back out of their Wing-T offense this season and that hasn't changed in the playoffs. He has rushed for 394 yards and six TDs in the first two games.
Caledonia comes out of one of the best conferences in West Michigan in the OK White. Up until last year, the OK White had owned Division three. A team from the OK White had won nine straight Division three state championships. East Grand Rapids won seven of those, while Caledonia and Lowell both won the crown once. The Fighting Scots missed the playoffs the last two years, but bounced back to go 6-3 in the regular season. Two of their losses came to playoff teams Grand Rapids Christian and Lowell. The last loss was somewhat of a surprise, falling to a down East Grand Rapids team in the final week. They beat Swartz Creek 53-27 in the first round of the playoffs and then survived overtime to beat East Lansing 23-22 last week.
They are led on offense by QB Ryan Zoet who has thrown for over 1000 yards and rushed for close to 700 this season. Their offense has not been overly great. They have scored over 29 points just three times in 11 games. Their defense has held them in games and has been steady this season, surrendering 18.5 ppg. They have had four games where they have held the opposition to single digits.
My Pick: Mattawan 27, Caledonia 25. I think this has a chance to be a very good game. It is going to be the best playoff test yet for the Wildcats. The Scots have played great competition this year, but have not been overly impressive on the offensive side. I'll take Mattawan in a close game. The winner gets the privilege of playing either #1 Midland or #2 Muskegon next week.
Division 4:
Three Rivers (8-3) @ Grand Rapids South Christian (8-3) Friday 7:00
@ Byron Center HS
I am worried for Three Rivers in this game. It has been a great ride and I don't think anyone thought they would get this far. Sam Shutes has been driving this train all season long and the senior QB will need to go above and beyond if he wants to keep playing football. Three Rivers upset Pennfield 20-14 in Districts and then beat Williamston 33-13 last week in the District final. They are probably playing their best football of the season right now.
South Christian will continue their tour around the Wolverine. The bad part for Three Rivers is that Sailors are playing their best football of the season right now as well. They just got done routing the top two teams in the Wolverine, beating Paw Paw 48-0 and then Dowagiac 42-23. Both of those games were on the road and now they get to play at home for the Regional. QB Jon Wassink has thrown for 437 yards and three TDs, and has also rushed for three TDs, in the first two playoff games.
My Pick: South Christian 38, Three Rivers 13. South Christian is the better team, and unless they come out and fall flat on their faces they should cruise into the quarterfinal against either Comstock Park or Ogemaw Heights.
Division 6
Constantine (9-2) @ Hillsdale (11-0) Friday 7:00
Constantine's offense has been the story the whole season and that continues through the playoffs. They beat Watervliet 48-39 in the first week of the playoffs and then rolled up Schoolcraft 40-27 last week. The issue has been their defense which has given up 66 points in two weeks. Last week, after pitching a first half shutout, they gave up 27 second half points on four passing TDs. The big question is whether the defense will ever show up, and if it doesn't can they survive by outscoring teams.
Constantine beat an undefeated team last week, and they will need to do it again this week. They face a good Hillsdale team who has been dominating teams with their defense all season. Their defense has pitched three shutouts, and surrendered more than 14 points just twice. The most points they have allowed in a game is 26. As a team they are outscoring opponents 315-122. They are also a team that knows how to throw the ball led by QB Kenton McCosh who has thrown for over 1000 yards and 22 TDs. He has thrown six TDs in the first two games of the playoffs. They have a great running back in Brandon McMullen who has rushed for close to 1800 yards and 20 TDs on the season. He too has had a fine playoff run rushing for 327 yards and four TDs in their two games.
The Hornets got to this point by beating Bronson 44-22, and then topping Blissfield 22-9. The Bronson score is interesting because Bronson is not a bad team, but I would not put them in the category of a good offense either. Bronson averaged only 25 ppg a game in the regular season, and to see them put up 22 on what is supposed to be a good defense is a little surprising.
My Pick: Constantine 31, Hillsdale 24. I don't know if Hillsdale has seen a team the caliber of Constantine this season, and I doubt they have had to deal with an offense this good. I have to believe Hillsdale will try and throw it a lot, and the conditions will be good to do that. It will come down to what defense can make stops. The winner here will face either Grass Lake or Monroe St. Mary's Catholic.
Division 7
Pewamo-Westphalia (8-3) @ Decatur (9-2) Saturday 1:00
Decatur's is coming off a very impressive win over Lawton and are playing their best football of the season. They have reached the Regional for the first time since 2008 when they lost to Reading. They now will face a team who is playing very good football and is coming off an easy win over one of the top teams in the SAC, Gobles. Decatur has changed some things up on offense, getting back to more of a run power and it has worked. Last game it was Nate Gerhold stepped up to rush for 138 yards and three TDs.
PW absolutely owned Gobles last week, building up a 48-0 lead before the Tigers finally scored in the fourth quarter. RB Jered Myszak rushed for 234 yards and three TDs in that game. They rushed for 380 yards as a team against a pretty good Gobles defense. They have outscored their opponents 89-24 in the first two games of the playoffs.
My Pick: PW 27, Decatur 20. Decatur is playing some great football and they are playing at home, but I think the Pirates just have a little too much at this point. The winner here will face either Ishpeming or Lake City.
Division 8
Muskegon Catholic Central (8-3) @ Mendon (11-0) Saturday 1:00
These two great traditions will lock up again, in what should be another classic showdown. They have met four times since 2000 and are 2-2 against each other. Mendon won the most recent game 28-21 in last year's District Final. They have one game in common this year as Mendon beat Fowler 27-7 on the opening week of the season and MCC beat them 14-0 in last week's District Final.
Mendon got to this point by beating Colon 41-0 and then Climax Scotts 28-6. They have now won 25 straight games going back to 2010. Tyler Harris is coming off a game where he rushed for 249 yards and 2 TDs against CS. He has totaled 396 yards and four TDs in the playoffs thus far, while Nick Eberstein has chipped in with 191 yards and four TDs.
MCC comes in with an 8-3 record. They play a very tough independent schedule which features teams of all different sizes and from all over the state. Their most impressive game might actually be a loss. In week two they gave Grand Rapids Catholic Central a great game but fell 14-0. Mendon will need to slow down Alex Lewandoski who has rushed for 314 yards and five TDs in the first two weeks of the playoffs.
My Pick: Mendon 20, MCC 18. This should be another great one, and I think it will be very defensive minded. I'll take Mendon and their home field advantage. The winner here will face the winner of Harbor Beach and Waterford Our Lady of the Lakes.
Other Great Regional Match-Ups:
Division 1 #4 Rockford (9-2) @ #1 Clarkston (11-0)
Division 1 #5 Macomb Dakota @ #3 Lake Orion (10-1)
Division 2 #2 Muskegon (10-1) @ #1 Midland (11-0); (Best match-up in the state!)
Division 3 #2 Grand Rapids Christian (10-1) @ #3 Stevensville Lakeshore (11-0)
Regionals Match-Ups
A link to all the rest of this week's Regional match-ups around the state http://www.mhsaa.com/Sports/Football/FootballPlayoff/tabid/751/id/1/view/default/Default.aspx