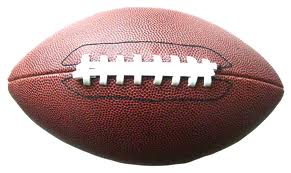 District Finals Recap
Division 2:
Mattawan wins big again, and I wasn't all that surprised by this outcome. The Wildcats doubling them up 42-21 is a little surprising, but I still want to go back to the fact that in their first match-up Mattawan was up two touchdowns in the fourth quarter, before a great comeback. The reality of it is that Mattawan dominated three quarters the first time they played and they dominated four this time. Brok Lamorandier was fantastic, rushing for 203 yards and two TDs. Trevor Sweeney took a back seat this week. That means he only rushed for 125 yards and two TDs, and has rushed for 394 yards and six TDs in the first two weeks of the playoffs. The most impressive back was on the other sideline though, as DeJuan James rushed for 261 yards and three TDs.
I can't help but think that Mattawan and Constantine are very similar teams. They have been scoring a ton of points but haven't shown a lot of defense yet. The Wildcat's have scored 108 points in two playoff games. But at the same time they have given up 49 in those two games. Portage Central showed a great defense in their win over Portage Central, but clearly Mattawan was too much for them this season. The Wildcats put up 77 points in two games against them.
It doesn't take away from a great bounce back season for Portage Central. They suffered through a three win season last year and came back to win seven games, which included a playoff win over Portage Northern. Mattawan moves on now to face a very good Caledonia team who comes out of one of the best conferences in West Michigan in the OK White.
Division 3:
Harper Creek was just too much for Plainwell to handle. We knew going in that Harper had the upper hand, and it would take a great game from Plainwell, and it just didn't happen. Ryan Britton did well again, rushing for 114 yards. The biggest issue was slowing down the Beavers rushing attack, mainly Kasey Carson who rushed for 177 yards and three TDs. Connor Bauserman also went over the 100 yard mark and added a TD.
Plainwell has put together back to back seven win season, and the future certainly is bright there. They do lose a few key pieces such as QB Grant Pell and TE/DB Tyler White who will be heading to Illinois. Leading rusher Ryan Britton will return and they also are working with a depth of talent. They haven't had a JV team lose a game since 2008. Harper Creek keeps it rolling and will now face Tecumseh.
Division 4:
Three Rivers keeps the ball rolling and they find themselves in the regional now. They were the four seed in the district and came out alive. Not only did they win the district final but they really trounced Williamston 33-13. Sam Shutes didn't even need to put up unreal numbers this week. He still had 170 total yards and two TDs. It was surprisingly the rushing game that got the job done as Corry Brown rushed for 216 yard and two TDs. They move onto the Regional, but to be honest I am a little worried for them with their match-up with Grand Rapids South Christian who has already destroyed the two best teams in the Wolverine.
Division 6
Constantine's offense was the story as Schoolcraft really had no answer for the four headed beast out of the Falcon's backfield. It really is impressive to see all the good backs they have and how well they use all of them. They never had to punt in the game, and they just constantly put all the pressure back on Schoolcraft.
The other side of the issue is their defense, which had a great first half, but far from it in the second half. I guess when you lead 20-0 at the half, your best defense becomes your offense. Their defense clearly had holes in the second half as Jeffery Scott threw four TD passes. Still, every time they allowed a score, the Falcons offense would march right back down the field for another score. The question going forward is, do they have enough to continually outscore teams. Coach Shawn Griffiths knows this and he even said after the game that it is a concern but it is also the playoffs, you win and you move on. I think they have enough to keep this train rolling, but if they get into shootouts they better hope their offense is on the field last.
Division 7
Decatur's win over Lawton was very impressive. You don't see it much these days where a team can turn around from a 31 point loss and come back to win by 31. They certainly are a hot team right now, and seem to be playing their best football of the season. Nate Gerhold (138 yards, 3 TDs) and Corey Olkowski (118 yards) led the strong rushing attack. Their defense was great holding down Brandon St. Clair to only 69 yards.
The big question to be asked is what happened to Lawton the last two weeks. More specifically what happened to their offense? They had scored less than 30 points just twice the entire regular season, and never scored less than 21. They were able to score just 20 in two playoff games. It was certainly a tough way for the season to end.
Decatur moves on to face Pewamo-Westphalia. They hammered Gobles in the district final 48-12. The Pirates went up 48-0 before the Tigers scored in the fourth quarter. Adam Vosburg rushed for 101 yards and a TD, but it took him 24 carries to get there. QB Joey Olsiewicz had a tough day, as he did not complete a pass and had -15 yards rushing. It ends another fine season for the Tigers who have won eight games in back to back seasons now.
Division 8
History, and the better team, prevailed on Saturday afternoon. Mendon won 28-6 and extends their winning ways over Climax Scotts as they still have not lost to them since 1977. The Hornets built up a 28-0 lead before the Panthers scored. CS had no answer for Tyler Harris who rushed for 249 yards and two TDs.
Mendon now gets ready for another classic this week when they face their old friends from Muskegon Catholic Central. Climax Scotts finishes off another fine season where they again went undefeated in the regular season and again won their conference title.
Other Thoughts:
I came up with this section this week mostly to talk about the crazy football scores that went on over the weekend. If you missed the game where they wanted to find out who would play less defense, then you missed the game between Gross Ile and Dearborn Heights Robichaud. Gross Ile won 70-51! They rushed for 602 yards. I always wonder how happy you can be about giving up 51 points and still getting the win.
The other classic was Grand Rapids Christian and Zeeland West where Christian prevailed by a measly 68-44 score. The score was a pretty good final score at halftime, 39-22. GRC QB Alex VanDeVusse threw for 413 yard and four TDs and is now approaching 3,000 passing yards this season.
The other classic was not because of the score but because of how long they played. DeWitt beat Linden in Division three by a final of 45-44 in six OTs! The game ended on a blocked extra point. Can you believe that of all the ways that game could end, it was a blocked extra point that was the difference.
Regionals Match-Ups
Caledonia @ Mattawan Friday 7:00
Three Rivers @ Grand Rapids South Christian Friday 7:00 @ Byron Center HS
Constantine @ Hillsdale Friday 7:00
Pewamo-Westphalia @ Decatur Saturday 1:00
Muskegon Catholic Central @ Mendon Saturday 1:00
A link to all the rest of this week's District Final match-ups around the state http://www.mhsaa.com/Sports/Football/FootballPlayoff/tabid/751/id/1/view/default/Default.aspx