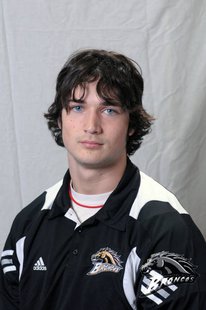 Note: For WMU football score updates, text BRONCOS to 80373
KALAMAZOO (WQLR) – Breaking the 100-yard mark for the second consecutive week, senior wide receiver Eric Monette has been named the MAC Offensive Player of the Week for his performance in Western Michigan's 42-31 win over Central Michigan on Saturday.
Monette grabbed a career high 11 passes to go along with a career high 196 yards, and hauled in what proved to be the game winner from 24 yards out to account for his third score in two weeks. Monette's 196 yards receiving ranked third highest in country, and helped the Broncos to their first win in Mt. Pleasant since 2002.
The fourth quarter alone saw Monette record seven catches for 109 yards, and WMU scored a season high 28 points to retain the Cannon Trophy for a second consecutive year.
This is the first POTW honor for the Portage native. The Broncos travel to Buffalo on Saturday.