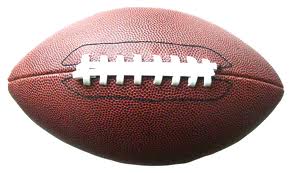 Constantine's offense was borderline unstoppable on Friday night as they rolled to a 40-27 win over Schoolcraft at Roy Davis Field. The Falcons overwhelmed Schoolcraft's defense and made it four straight years where they eliminated the Eagles from the playoffs. They also made it nine wins in ten chances over their rivals.
Constantine's Wing-T offense dominated the Eagles, racing out to a 20-0 first half lead. They ended the game with 389 yards rushing. They only had to throw one time in the game, and that one throw was a 15 yard touchdown pass from Tommy Reed to Jeff Steiner. The four headed monster in the Falcon's backfield was led by Reed who finished with 142 yards and two TDs. Ben Mallo had 106 yards, Jeff Steiner had 104 yards and a TD while Peyton White had 37 yards and two TDs.
The Falcons' defense, which has not been a great strength this season, had a great first half, before allowing 27 second half points. They held down the Eagles' top rushing attack Benny Clark to negative yards in the first half. Clark finished the game with 66 yards on only eight carries. He didn't have a rush for positive yardage until the third quarter. Schoolcraft QB Jeffery Scott went only 1-13 in the first half before picking it up and turning in a great second half. Scott finished 11-28 for 179 yards and four TDs.
Constantine will move onto the Regional where they will face Hillsdale. Schoolcraft's season ends with a 10-1 record and an outright KVA championship.
Scoring Summary:
1st Quater
Const. 7-0 Peyton White 1 yard run (Hartwick Kick)
Const. 14-0 Tommy Reed 41 yard run (Hartwick Kick)
2nd Quater
Const. 20-0 Reed 21 yard pass to Jeff Steiner (Kick Blocked)
3rd Quarter
SC 20-7 Jeffery Scott 6 yard pass to Decker (Vaughn Kick)
Const 27-7 White 2 yard run (Hartwick Kick)
SC 27-13 Scott 7 yard pass to Matt Abel (Kick Missed)
4th Quarter
Const. 34-13 Jeff Steiner 43 yard run (Hartwick Kick)
SC 34-21 Scott 14 yard pass to Abel (Scott pass to Decker)
Const. 40-21 Reed 1 yard run (Kick no good)
SC 40-27 Scott 2 yard pass to Benny Clark (Two Point No Good)