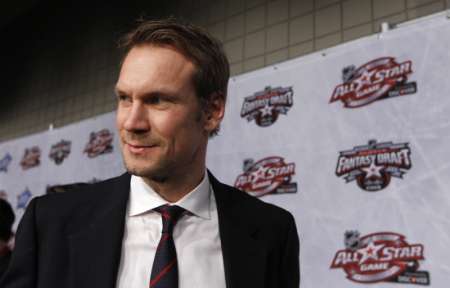 DETROIT (1660 THE FAN) – The Detroit Red Wings have called a press conference for Thursday morning, where Nicklas Lidstrom is expected to announce his retirement after 20 seasons in the National Hockey League, all in a Detroit Red Wings jersey.
The Wings' top defenseman said after this season he would have to take some time to make a decision on his future in hockey. Though the 42 year-old legend is confident in his ability to still play the game, he cited concern for the offseason training that is necessary over the summer to prepare for a long season.
No immediate reaction was available from club officials, but GM Ken Holland told reporters Wednesday "I'll let him make the announcement. He's earned that right."
Lidstrom has cemented his place in Detroit sports history, winning seven Norris Trophies as the NHL's top defenseman, and helped the Wings to four Stanley Cup championships.
Nicklas Lidstrom's press conference will take place Thursday morning at 11 am.