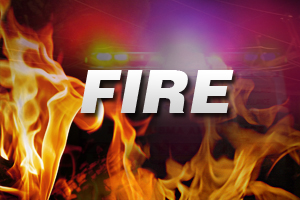 MIDDLEVILLE (WKZO) -- A Sophomore from Thornapple Kellogg High is recovering from burns she suffered when an SUV she was riding in was struck and caught fire.
The SUV she was riding in near Middleville was hit from the rear by an elderly driver on M-37, and burst into flames. Witnesses say if not for Jim Barnes, who lives nearby, heard the crash and rushed into the smoke and flames to pull her out, she might not have survived.
The Teen, tentatively identified by witnesses as Jessica Eckhoff, was airlifted to the Bronson Hospital Burn Unit where she is listed in fair condition. Two other teens in the SUV and the elderly couple in the vehicle that struck them, were taken to Hastings Hospital for treatment of minor injuries.