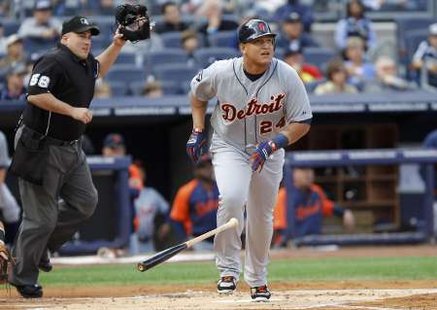 MINNEAPOLIS, MN (WKZO) - Detroit continued its winning streak against Minneapolis this afternoon with an ending score of 4-3. This was thanks to a two-run homer by Miguel Cabrera (his 9th home run of the season) in the ninth inning.
Cabrera scored his ninth home run from a pitch by Matt Capps, who had his first blown save in 10 chances. Quintin Berry was able to score a single at the start of the inning, as well as Cabrera sending one to center field.
For the Twins, second baseman Alexi Casilla went 3 for 3 in the fourth, as well as an RBI single against Rick Porcello. In the fifth, Joe Mauer tied the game at 2 with a double, although Willingham singled him which gave the Twins the lead.
The Tigers play again tomorrow in Boston at Fenway park at 2:30pm.