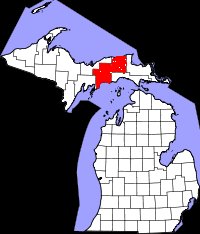 LUCE COUNTY -- Two wildfires are being battled in Michigan this Memorial Day Weekend. The largest is the Duck Lake Fire that's charred about 21-thousand acres in the Upper Peninsula. Half a dozen structures have been destroyed by the flames, and another 20 are threatened.
The Governor has declared a state of disaster in Luce and Schoolcraft Counties and sent in the Air National Guard. They plan to use 4 Blackhawk helicopters to dump water 900 gallon buckets of water on the fires.
DNR officials say it's about 20% contained.