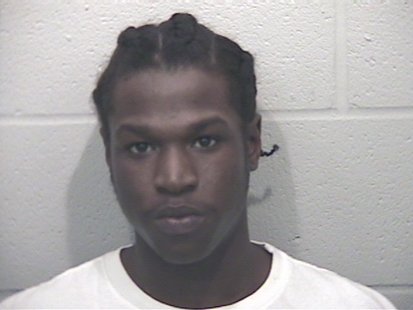 KALAMAZOO (WKZO) -- A man who was wanted for 16 felonies in Kalamazoo and vowed never to be captured without a fight, has been taken into custody in Wisconsin. When he escaped in Kalamazoo in February, officers say Eugene Marr nearly ran over a Public Safety officer.
True to his word, he has now been arrested after injuring three officers during a fist fight and escape attempt in Racine, Wisconsin. It finally took a Taser to subdue him enough to get him cuffed and in the back of a patrol car Wednesday.
The 21-year-old Marr is being held there until he can be extradited back to Michigan.
Marr has a few drug, theft and domestic violence counts on his record, but the most serious charges against him involve his violent escapes.