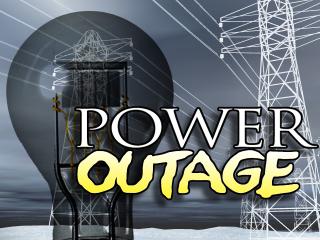 COMSTOCK (WKZO) -- Summer came early this year and it looks like Memorial Day Weekend is going to feel more like a Fourth of July weekend with warm steamy days.
We also registered our first Ozone action day of the year before June first and of course we cracked the 90-degree mark way back in March.Today we even had power problems to go along with everything else.
Consumers Energy says windy weather caused enough falling foliage to cause problems for one of their bigger power lines, a 138-kilovolt line, and that caused enough equipment failure for 18-substations to be impacted.
At the peak 11, thousand customers were without power in Kalamazoo St. Joseph and Calhoun Counties. As of 10PM about 16-hundred were still without power in Kalamazoo County. They hope to have it all fixed by late tonite.