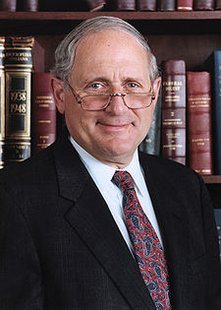 BATTLE CREEK (WKZO) -- Senator Carl Levin and the Armed Services Committee has approved a Pentagon Budget that continues Air Force funding for the two Air National Guard bases inMichigan, and national guard bases all over the nation, and retains their current missions and job levels.
Because it does so using language already approved in a U.S. House Committee, It is likely to survive conference committee, and preserve 700 jobs at Selfridge and 110 jobs in Battle Creek.
Congress argues that the Air National Guard provides 35% of the nation's air strength at just 6% of the cost. But Pentagon officials says remotely controlled drones can do most of their missions at less cost and loss of life. The Senate bill would create a commission to offer advice on the future structure of the Air Force.